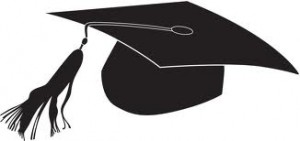 An article by Bonnie Pritchett highlights the failure of most colleges to teach beyond the degree. An education used to be about the meaning of life and the student's place and calling, ie, preparation for life. Wisdom was the goal. Now the goal is the degree, and they lack the one thing needful.
Read the whole article here:
Here are few excerpts:
 Students take classes. Then they take finals. After that, a new semester beings. Every four months or so, they repeat the first two steps. And they always have an end game-getting a degree. In a full-time job with no end game in sight, Pearson said she feels she has less control over her life.

In addition to emotional and social challenges, counselors find some students lack the skills necessary for landing their first job and living on their own. A few don't know how to balance a check book. They don't understand the concept of a credit report or how their irresponsible spending habits could haunt them. They have no inclination to develop interpersonal skills that will be to their advantage in future careers.